Company Profile
Ekstrom Lawn Care, LLC was founded in 1997 by, then 12-year-old Jason Ekstrom, as a way to generate summertime income. Starting with the family's 21" push mower, which he would push down the street to service his neighbors lawns, Jason slowly has grown the company into having multiple crews, trucks and trailers. Today, Jason, along with his dedicated and experienced crew, services nearly 400 properties per week during the summer season.
Ekstrom Lawn Care is proud to have many long-standing clients and strives to earn the business of more satisfied repeat clients each year.
Principals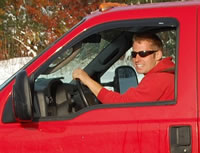 Jason Ekstrom
Owner & General Manager
Jason grew up in Hollis where he attended Hollis schools later to attend Daniel Webster College in Nashua graduating in 2007 with a degree in Business Management. Today Jason fills the role of general manager, overseeing the entirety of the business, scheduling the crews and managing the 10-18 employees and 400 properties being serviced at any point during the year.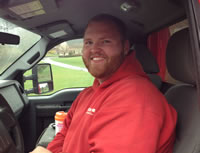 Tim Sturtevant
Operations Manager
Tim grew up in Brookline, NH and also attended Hollis/ Brookline co-op schools. Tim has been with the company since 2004 and has grown in all aspects of the business. Tim manages the crew and quality control while being our jack of all trades.